I can feel the change in my skin already. It's getting colder and that means your skin needs a beauty routine swap. Sometimes it's just adding a new product or two or completely swapping out a moisturizer or cleanser. It's always a good idea to keep a list of products you use each season. Particularly products that work well on your skin. Once you get something that works, I wouldn't recommend experimenting too much unless the ingredients found in your new product are similar to the products you currently use; maybe concentrated and thicker. Or it's a product that compliments what you use. I say this because a lot of people will go in a completely random direction and then suffer from breakouts and skin irritation. The winter is not the time you want to mess with you skin. Once it gets cold, your skin is pretty much fighting to keep itself healthy. It's in overdrive and you will notice it goes through a period of renewal where dead skin begins to slough off (another reason why you want to exfoliate). Therefore, be very gentle with you skin; you must be as kind as possible.
SERUMS/ESSENCE/AMPULES 
Some of you may have heard of Serums. For some it's quite new and they have never tried a face serum before. I have been using serums for years. The reason why they have become so trendy is simply because they lock in moisture, balance skin tone and provide an added protective barrier to your skin. There are a lot of different serums available. Look for one that brightens skin (tones and even outs skin tone, fades hyperpigmentation) and supports the natural lubrication function of your skin. In addition, getting a good glow to your skin can be done simply with just applying a serum after you have cleansed you face. Remember to use a high quality toner and moisturizer as well. Some people like to mix it, while others use serums on their own. In my opinion serums are best used when mixed with a good moisturizer or applied on top of your skin after you moisturize. You can to look for a serum that fights blemishes as well.  Look for a serum that is made with natural ingredients to ensure the best results.
You may also be wondering what's this Essence talk all about. An essence is pretty much the same thing as a serum. Some essences are a little lighter than a serum, not as thick. Although, it all depends on what brand you use, you may notice that your serum and essence have the same consistency. Essences are also less concentrated than serums. You can mix your serum and essence together or just use one or the other. Really it's pretty much the same thing.
Ampules are usually lighter in texture but are highly concentrated with active ingredients. They are made of a mixture of natural oils that nourish the skin. I mix an ampule with my moisturizer and then apply serum. I would say that ampules and serums are pretty much twins; so either one will do. I know it's a lot of steps, but once you get into a routine it's second nature. If  you want to keep it simple, just use one. Now you know why I glow!
OILS
Natural oils are your friend, you should never think otherwise. I actually had women stop me on the street the other day asking me if I use coconut oil on my skin. I actually use it in my hair and sometimes around my eyes. I also use almond oil and jojoba oil as well. If you really want to keep it simple, mix a drop of almond oil or oil blend like Origins Plantscription Youth Renewing Face Oil into your moisturizer. Both the almond oil and Origins oil blend clear your skin and even out skin tone. You can also apply either on your skin at night after you cleanse your face. Don't neglect around your eyes. Almond oil is a natural way to combat dark circles and smooth out fine lines around the eyes.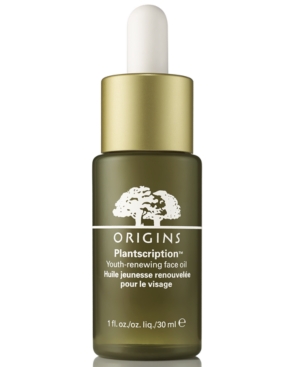 THE DUAL CLEANSE SYSTEM
This basically means you will use more than one cleanser. I am sure by now you have heard about oil cleansing. It's actually one of my favourite things to do. I am seriously giving away the secrets to my glow. Apply an oil cleanser, Julep Bare Face Cleansing Oil and Whamisa Organic Flowers Cleansing Oil are my favourites, to your face in step one. You can also use jojoba oil, avocado oil or almond oil. Gently massage it into your skin and wipe if off with a clean washcloth or cotton pad. I prefer a washcloth or facial sponge because I then rinse it with warm water and gently wipe off the remaining oil. Step two, use a foaming facewash/cleanser or simply a bar of dove unscented bar soap (this is the mecca of beauty care).  For the foaming face wash try Caudalie Gentle Foaming Cleanser.
CLEANSERS

Depending on your skin type, you can get away with using the same cleanser year round. It if it's not broken, then don't mess with it. I think the overall rule is to go for products that don't strip your skin of moisture. The truth is dry skin produces more sebum which leads to blemishes. Dry skin that's not properly exfloiliated traps dirt,oil and bacteria and leads to blemishes. Therefore, whether it's winter or summer pick a cleanser than is gentle, cleans well and retains moisture.
MOISTURIZERS
During the colder months you will have to use a thicker moisturizer; a cream. You want a product that is concentrated but make sure it doesn't contain ingredients that will clog your pores. There is a misconception that putting moisturizer on your face clogs your pores. Well, this can be true if it's made with pore clogging ingredients or harsh ingredients. You need to read the label and whenever possible go for brands that have a good reputation and following. Go for brands that use natural ingredients. One thing you have to keep in mind, the good stuff may cost you a little more but you aren't slathering loads of it on your face at one time? No. The brands I use aren't exactly cheap, but they're good and worth every penny. Saving means good result…right?! I always go for all natural.
TONER
A good toner is your skincare saviour.  A good toner should never be ignored. It's a skincare secret that those with good skin know all about. A good toner doesn't have to cost you a ton of money. Thankfully, because haven't we spent enough? A good toner for those who like it simple is witch hazel. If you want to keep it simple this is all you need. If you are on the fancier side this is all you need. It will probably be one of the cheapest most valuable products you own. There are brands that do charge a little more and add some extra ingredients into the mix such as aloe vera and grape seed extract. But you can get the same thing from Thayers at a fraction of the price. Another great inexpensive toner is rose water. You can even combine witch hazel with rose water and make your own toner.
DIET
The biggest factor in your skincare routine, aside from an arsenal of skin saving products is a good diet. You need to drink water. Did you know that oily skin is sometimes a result of a lack of water? I don't mean a nice dewy glow, I mean oily! Your skin gets its nourishment from the inside. You NEED to drink water and avoid the sugary drinks. Also, food allergies can wreck havoc on your skin as well. I have allergies and honestly sometimes I have no idea what I ate. Allergies can be hard to pinpoint. See your doctor if you have any concerns. The best way to get around this is to cook as many meals as you can at home so you can see what goes into your food. You know the usual schpeal, eat fruits and veggies and lean proteins and don't over do it on the indulgent foods. But I do encourage you to indulge sometimes because I am all about 'joie de vivre".
Please let me know if you try any of these products. I love them and I hope you do!
P.s. Another gem to add to your routine is a Konjac Charcoal Facial Sponge. With this you don't need a washcloth. It works wonders.
Cover Photo Courtesy of: © The Things I Wish I Knew